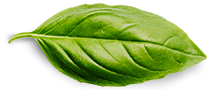 +03  8787 6765
+03 4356 2234
info@sbseagles.com
support@sbseagles.com
Petaling Jaya,Selangor ,Malaysia
Frequently Asked Question!

Your organic certificate never expires, and certificates are valid until surrendered by the organic operation or until suspended or re- voked by OTCO, the State organic program's governing official, or the USDA.
Most farms and businesses that grow, handle, or process organic products must be certified, including: Farms that sell more than $5,000 in organic products per year (gross sales).
" The strip test is going to tell you what's in the water. Completely submerge the strip in the water you're testing swirl it around for a few seconds. Then remove it and you'll see the color swatches."
In order to be labeled as organic, the USDA requires that animals are raised in living conditions accommodating their natural behaviors (like the ability to graze on pasture), fed 100 percent organic feed and forage and not administered antibiotics or hormones.
On loose fruits and vegetables, look at the Price Look Up (PLU) sticker. If the produce is organic, the code will contain five-digits beginning with 9. Non-organic counterparts will have four digits. (Example: Organically grown bananas will be 94011, compared to 4011 for those treated with chemicals and pesticides.)
Eating organic reduces the amount of chemicals in your diet namely persistent pesticides. The use of insecticides, fungicides, fertilizers and weedkillers are strictly monitored in organic food production.